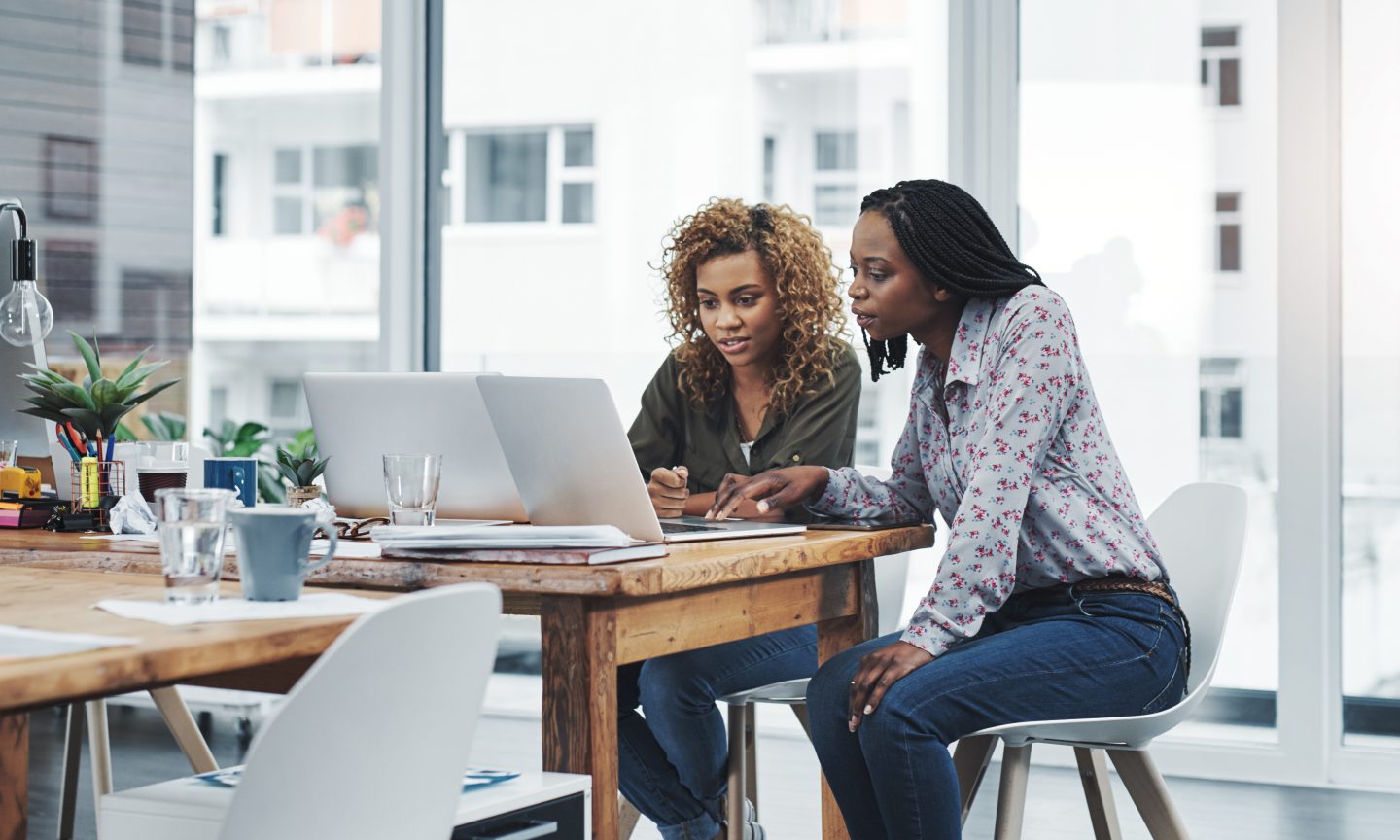 Patriot Payroll is relatively affordable payroll software for small businesses, with an easy setup process and transparent pricing.
The Ohio-based company prides itself on its ease of use: the average small-business user is able to manage payroll in under three minutes, according to the company. Its full-service plan – the more expensive of the two plans it offers – includes tax returns and deposits, making it a solid choice for small businesses that manage payroll for up to 100 employees. But unlike some competitors, it charges extra fees for some services and doesn't offer benefit administration or customizable reports.
Basic: $ 10 / month plus $ 4 / person.

Full service: $ 30 / month plus $ 4 / person.

Yes, the full service option offers federal, state, and local tax returns.

Offer additional benefit administration modules?

No. But customizable payroll deductions such as 401 (k), HSA, and FSA are available.

Employee access to the portal?

Yes. Through the portal, employees can view past paychecks, edit direct deposit information, view time off history, and download W-2s.

Yes, by phone, chat or email, weekdays 8 a.m. to 8 p.m. EST.

Yes. It has a simple and intuitive interface and easy to follow training materials.
How does Patriot payroll software work?
Patriot offers a free demo on its website as well as a 30-day trial of its payroll software. It has two pricing levels: basic service and full service.
After choosing a service and signing up, users receive a welcome call and email, and a representative walks them through the configuration options. Patriot can take over the payroll setup process for free if it has the relevant information. It also has a tool, called the Payroll Startup Assistant, which guides users through the process and provides instructional videos.
Payroll takes place in three stages:
Enter payroll information for employees and contractors.

Issue payment by direct deposit or print paper checks.
Payroll must be executed three days before payday (at noon Eastern Time) when using direct deposit. If your company has a good history of dealing with Patriot, this can be considered for faster timing, explains Michele Bossart, Patriot Marketing Manager.
Funds are debited from a business bank account after executing payroll (Patriot does not allow sending funds from a personal account). Basic and full service options allow payments to employees as well as contractors on different schedules, including bi-weekly, bi-monthly or monthly.
How much does Patriot payroll software cost?
Patriot has two price points:
In both basic and full-service versions, businesses can purchase Patriot's own time or HR tracking software for an additional cost starting at $ 6 per month plus $ 2 per person. The company also offers accounting software starting at $ 15 per month.
Benefits of Patriot Payroll
Affordable and gets the job done
At $ 30 per month, Patriot's full service plan is one of the more affordable options NerdWallet has reviewed. It comes with all the basic payroll software features like unlimited payroll processing, the ability to pay employees and contractors in multiple states, and tax filing services. It can also support up to 100 employees, unlike some lower cost options with lower limits.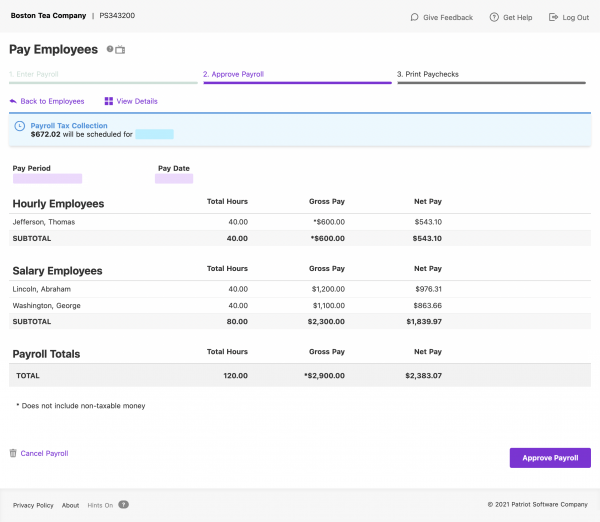 Transparent costs
With Patriot Payroll, costs and features are presented transparently, which is not the case with all payroll software companies. For example, ADP and Paychex do not publish prices online; instead, companies should request quotes.
Comprehensive Resources
Patriot's demo software, articles, and training videos are comprehensive and easy to follow. The payroll setup process is also relatively straightforward. The company manages the process with the free payroll setup option, or the Payroll Startup Wizard lets you do it yourself.
Disadvantages of Patriot Payroll
Additional charges
With Patriot's basic payroll software, users must pay a fee for electronic filing of 1099 forms. For five or fewer contractors, this is a flat fee of $ 20 for electronic filing. For six to 35 contractors, the cost is an additional $ 2 for each deposit of 1099; additional charges do not apply for those with 36 or more contractors. Payroll4Free, which is priced in the same range as Patriot, includes this feature for free.
For small businesses that file taxes in multiple states, additional tax returns cost $ 12 per month per state. Wave pay and OnPay do not charge for multiple state income tax returns.
No benefit management or free HR services
Companies like Gusto and OnPay offer HR services like employee onboarding documents or letters of offer with basic versions of their payroll software. Patriot does not; an HR add-on must be purchased separately. On the benefit side, Patriot does not handle the administration of employee benefits with external providers, such as a health insurance company or a 401 (k) provider.
Payroll deductions and employee contributions can be set up using Patriot, but it cannot send money to vendors on your behalf. Patriot also does not send insurance, garnishment, or child support payments. Gusto and OnPay, which are priced slightly more than Patriot, both offer health benefit administration services through partners for an additional fee. Gusto also sends child support and garnishment funds to the appropriate agencies.
No customizable report
Patriot's basic and full-service options include a suite of built-in payroll reports, which can function well for basic needs. For those who want the ability to generate custom reports, Paychex Flex and OnPay give them the power to do so at a higher price.
Alternatives to Patriot payroll
With either the basic or full service option, Patriot has an affordable price tag and plenty of features that users would want in payroll software. Roll by ADP, Payroll4Free, and Wave Payroll are similarly priced options worth considering for a small business payroll needs. Here's how they stack up:
How it's different from Patriot Payroll

Limited time: $ 17 per month and $ 5 per person per month and more. (Usually $ 29 per month.)

Chat-based mobile payroll software application.

Direct deposit available the next day.

Federal, state and local tax return included.

Free option for companies up to 25 employees (additional cost for more).

No charge for electronic filing of 1099s.

Tax return options available for $ 15 per month.

$ 20 per month and $ 6 per person per month and more.

No additional charges for filing taxes in multiple states.

Tax return available only in 14 states.